What I love the most about Lebanese food is the concept of sharing. You order a mix of hot and cold "mezzes", put them in the middle of the table and share them with the people around you. That allows you to try a little (or a lot!) bit of everything. Humus is one of the most typical mezze you can find in Lebanese cuisine, and the easiest to make!
Ingredients for 4 portions:
About 250 of caned chickpeas (weight drained)
6 to 7 tablespoons of sesame oil (called tahine)
4 tablespoons of
5 tablespoons of lemon juice
35 to 40 ml of water
½ teaspoon of salt
Olive oil and parsley leaves for decoration
A pinch of paprika or chilli powder also for decoration
Times:
Preparation: 10 mins
Cooking: none
Rest: none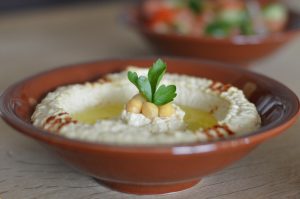 1- Keep a few chickpeas on the side to decorate the plates (about 5/plate). Put all the ingredients except the parsley in the food processor and mix well until smooth and creamy.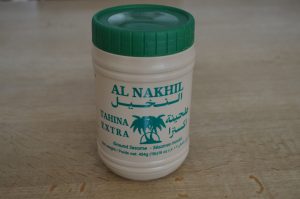 2- Spread in the plates, poor a little bit of olive oil, and decorate with some chick peas, a couple of parsley leaves and a pinch of paprika on the edge.